As previously communicated over the next few months I hope to take our "conversation" on a journey. For you purveyors of love review previous newsletters as fodder, and for all consider these 3 Precepts:
1 – Love and Fear Phenomena
"If we're in fear, we are not in a place of love. When we're in a place of love, we cannot be in a place of fear." Kübler-Ross and Kessler
Reflection – What the main accelerators to fear? How do you grow your ability to love?
2 – Miracles!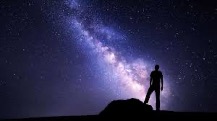 "There are two ways to live your life. One is as though nothing is a miracle. The other is as though everything is a miracle." Einstein
Reflection – If this is true, what is being revealed? What obstacles keep "miracles" from being experienced? How are you a miracle?
3 – Seeing is Loving!
You come to love not by finding the perfect person, but by seeing an imperfect person perfectly. – Sam Keen
Reflection – How have you experienced love by just seeing more fully? For individuals or systems that cause you to not love, is there something you failed to see??
As a 30-day practice to experience love more fully, consider adopting a mindset of – Patience, Kindness, and Forgiving (Letting go). And I would love for you to share your results throughout the month of August and into September, by either posting a comment to our Facebook (https://www.facebook.com/L2BHLoveAlways) or Instagram (https://www.instagram.com/ltbh_org/) page, or email me directly.
I love you, GDB
Questions, comments?
Learningtobehumanpsl@gmail.com